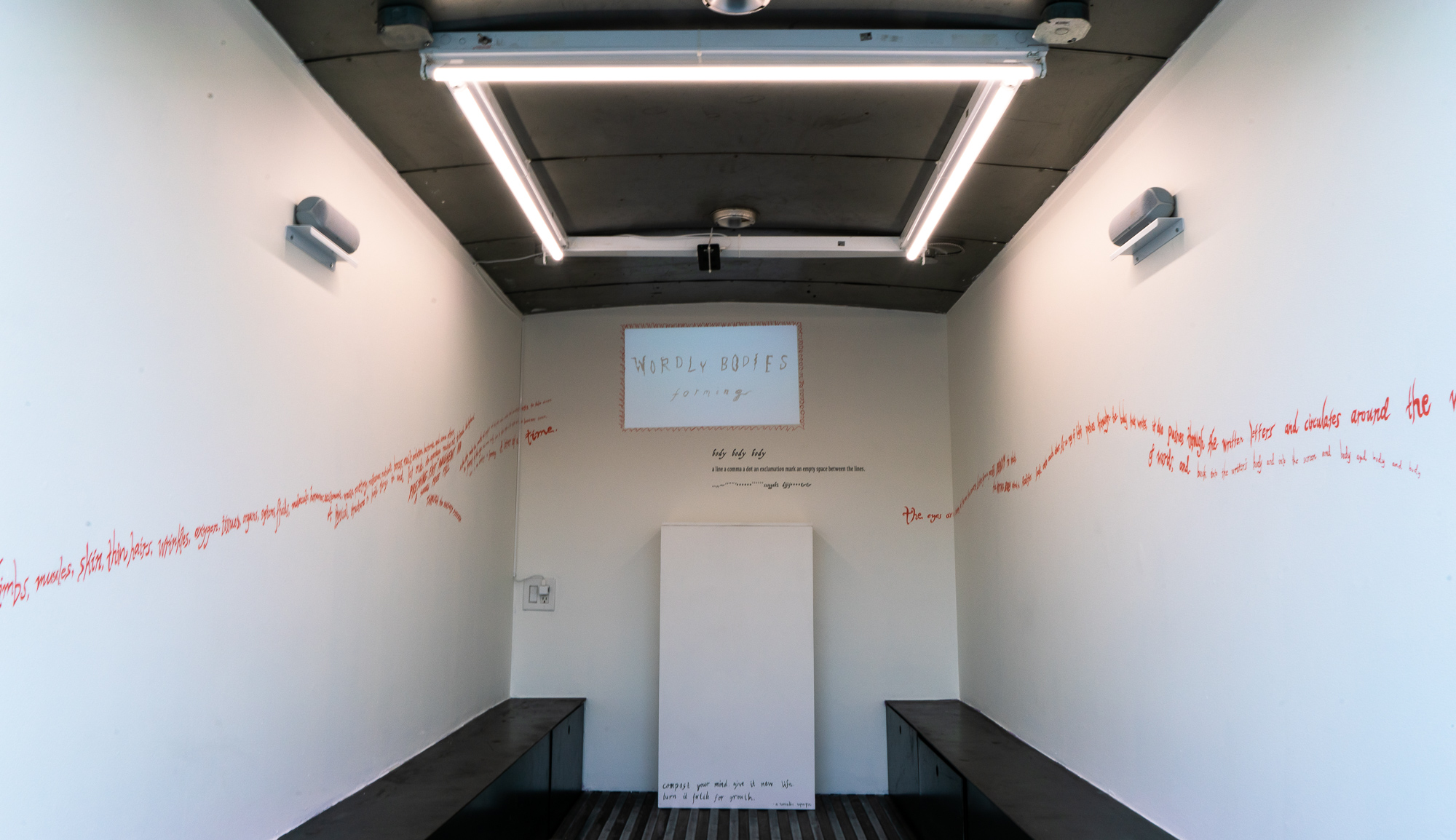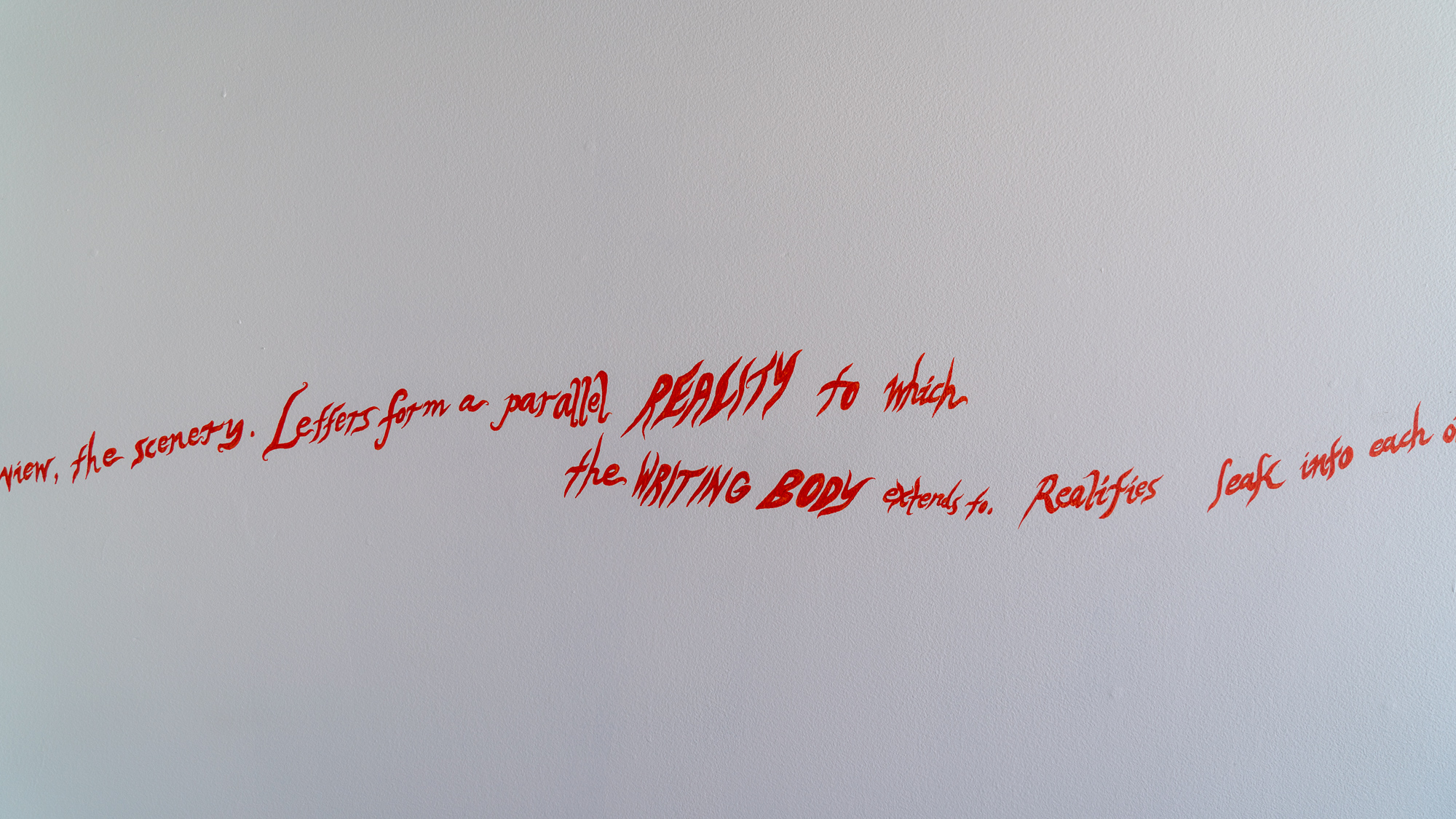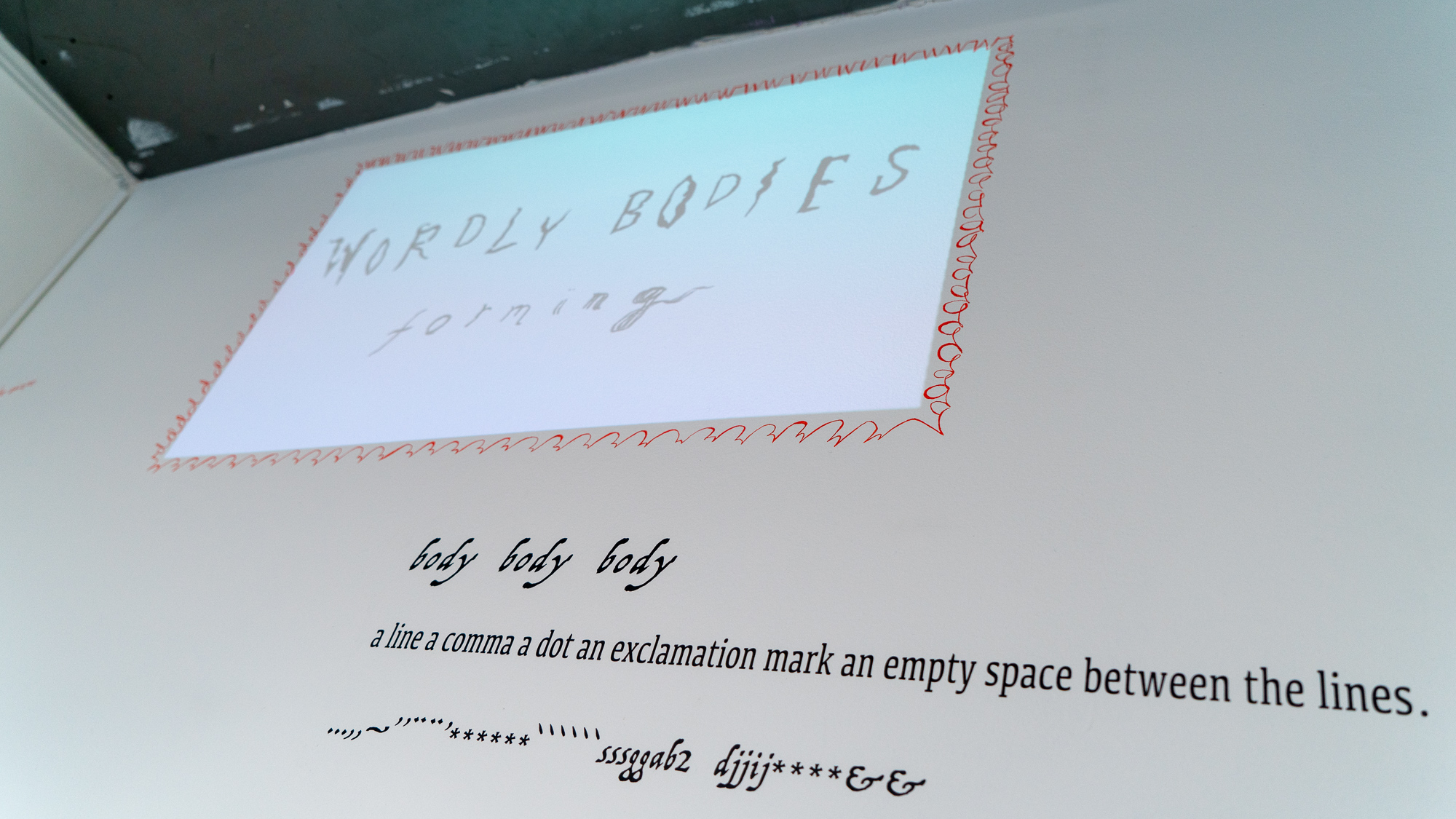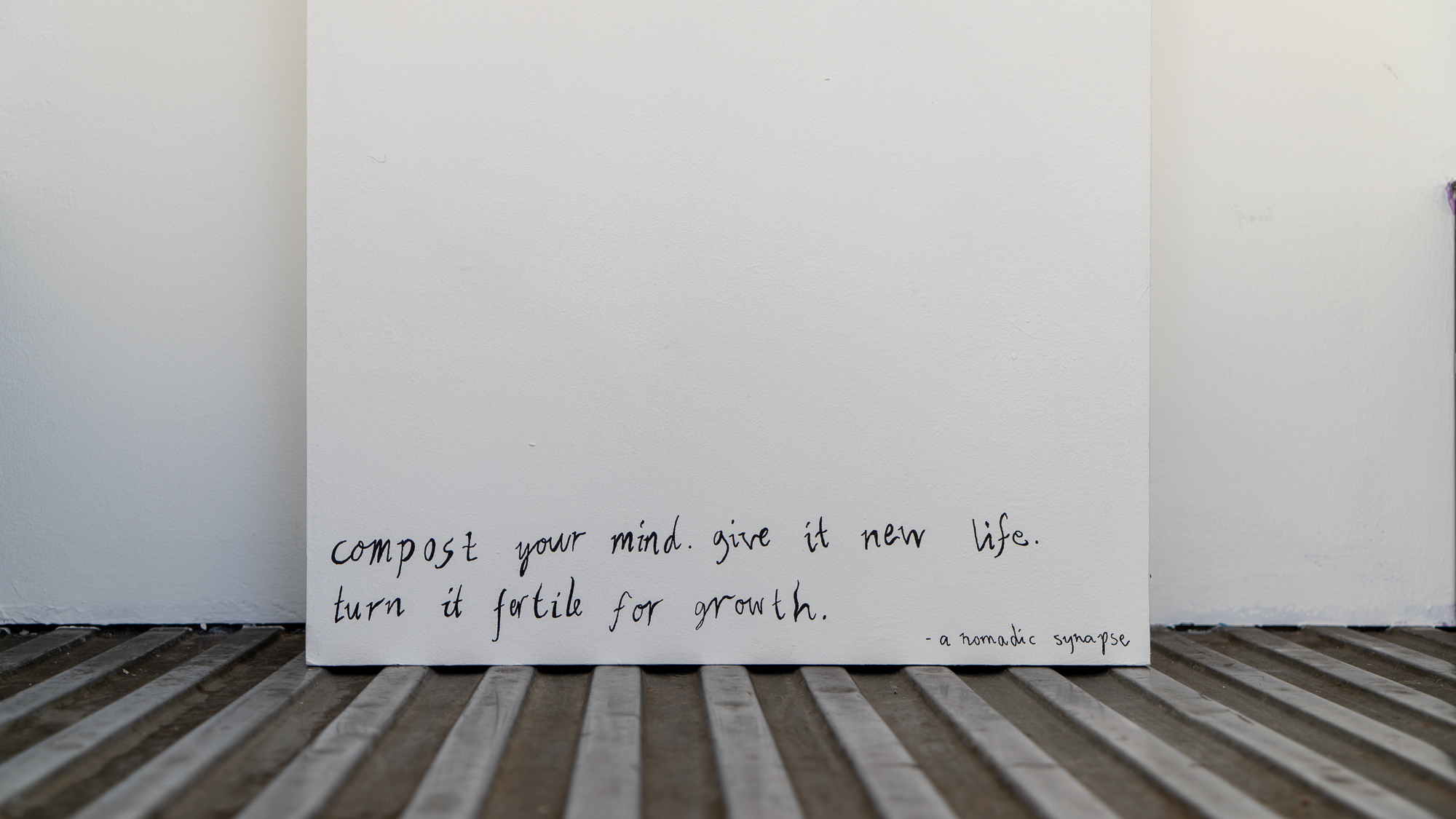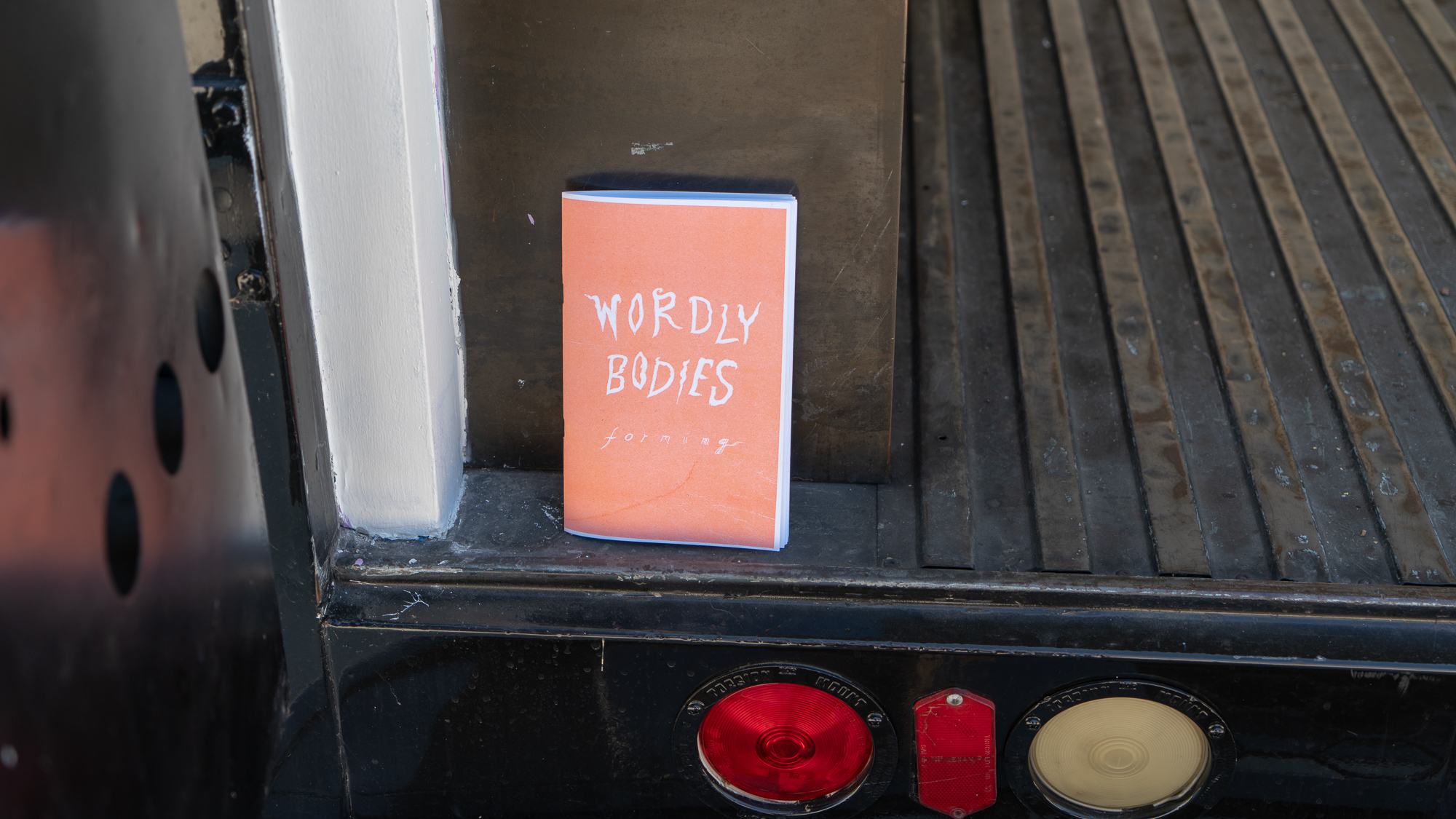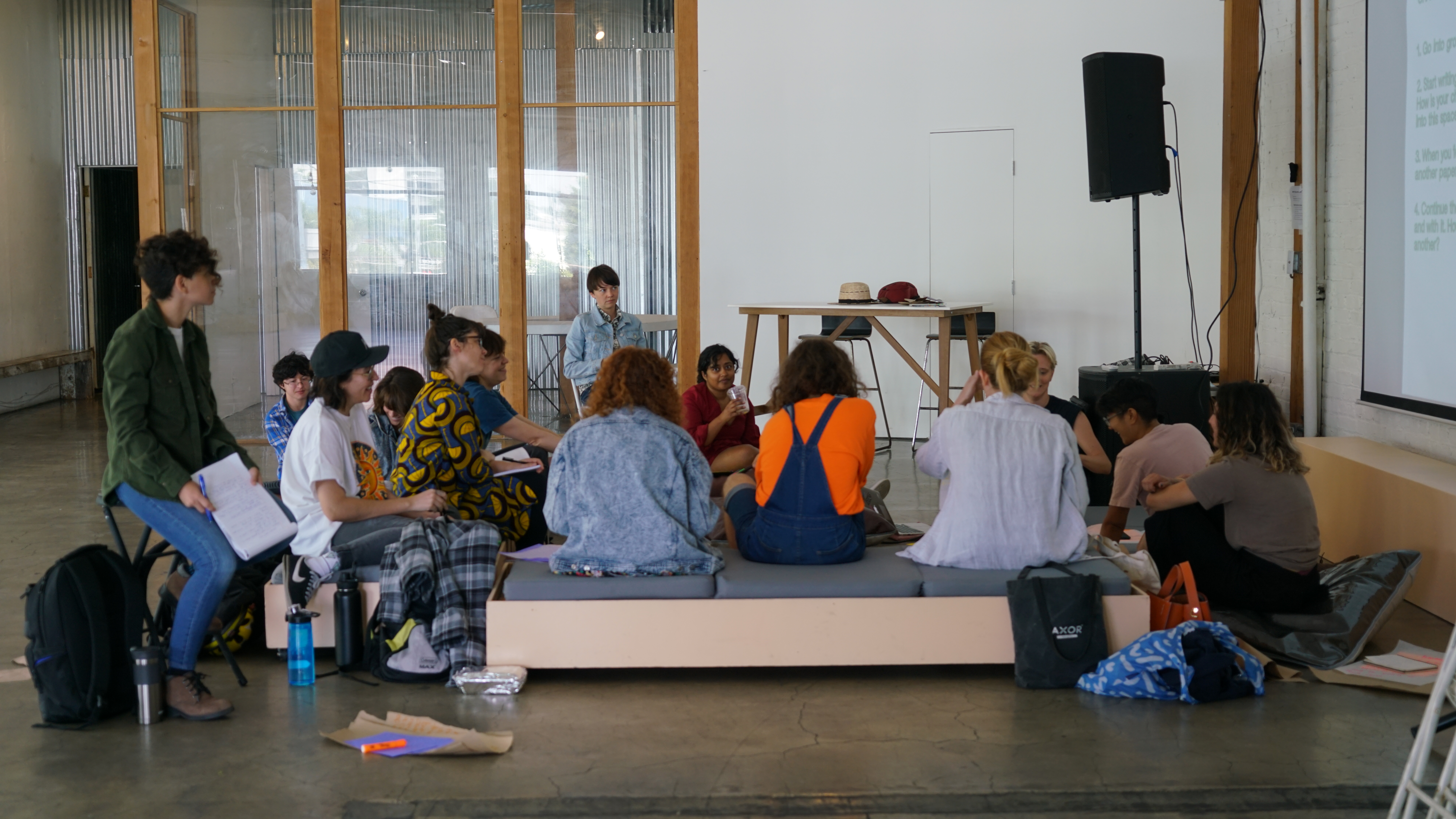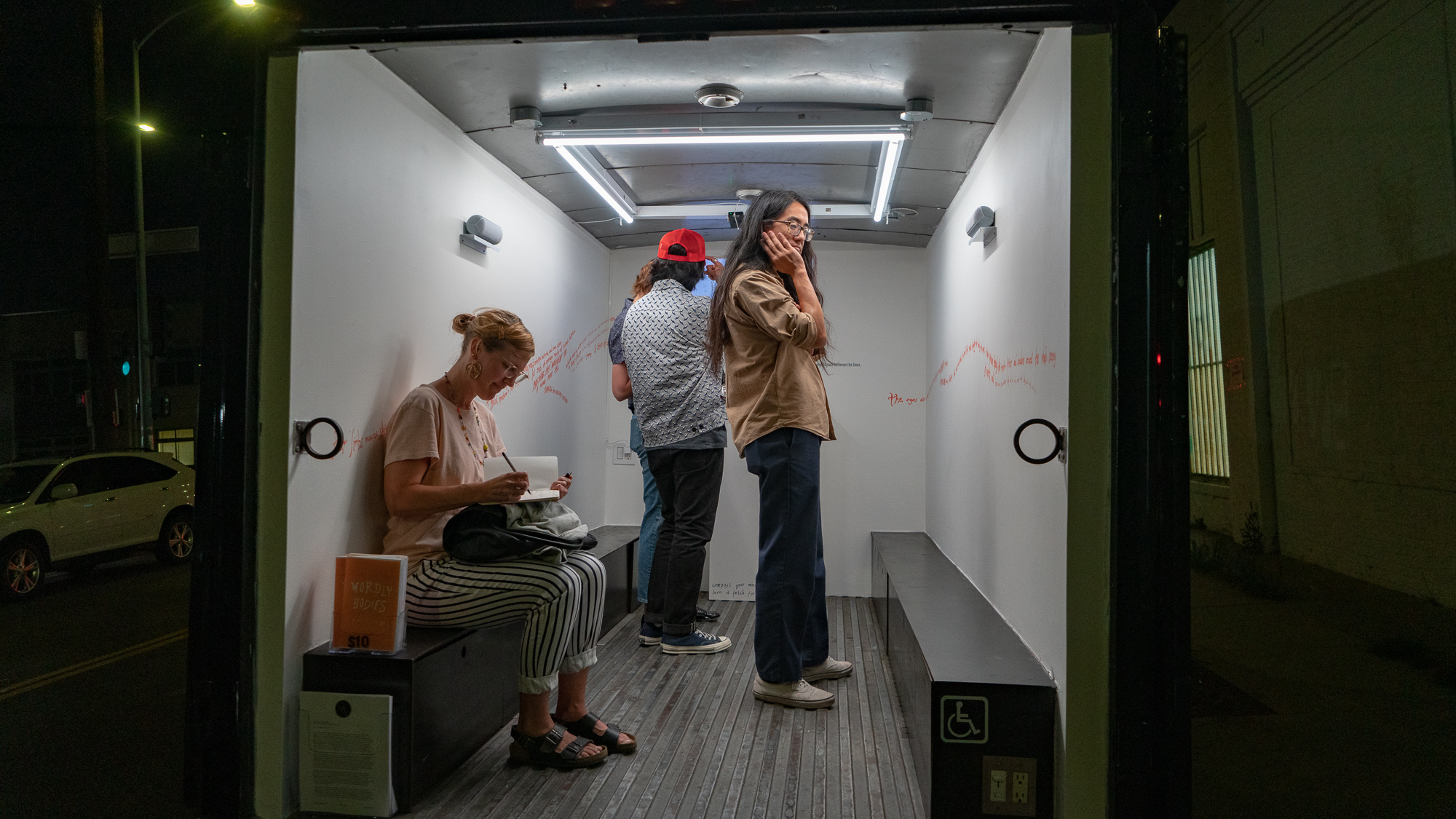 Teo Ala-Ruona TWAH(=These Worlds Are Here)
ARTIST
Teo Ala-Ruona
PRESS RELEASE
Helsinki-based performance and visual artist Teo Ala-Ruona is in residence in Los Angeles for the month of July, producing a writing workshop, an exhibition and a performance. They are interested in generating new forms of collectivity, interdependence and futurities in artistic practice, while creating space for silenced, unheard or non-normative, queer and trans narratives and experiences. Drawing from techniques found in the fields of feminist pedagogy, contemporary performance and theater, activism, and literature, they create collaborative strategies for feminist speculative fiction in lived practice. Creating a context for collective sensitivities, affects and formations to perform, their work takes the form of speech performances, performative installations, workshops, a free school and various types of open events, often produced in partnership with fellow artists and working groups.
As part of their residency, Ala-Ruona will run a writing workshop titled TWAH (=These Worlds Are Here) for trans, nonbinary, queer people and women that will culminate in an intimate audio installation within Gas. Developed at NAVEL, Ala-Ruona's workshop allows participants to LARP (live action role play) queer worlds as they write, asking them to experience and embody these imagined worlds at the moment of writing. Ala-Ruona says, "Writing is a political tool for naming, re-naming, making visible, audible and felt the dreams that we care for. Writing is also a vehicle—it moves, touches, orientates and re-orients us." A chorus of words, both written and spoken, by workshop attendees will be the basis of the exhibition in Gas's truck gallery.
Ala-Ruona will close their residency with the piece Toxinosexofuturecummings, staged at Human Resources. The work will be performed in collaboration with LA based trans-futurist and sound manipulator Scallion Chloe. The work is a futurist and pornographic solo speech-performance dealing with topics of sex, toxicity, hormones and gender. In the performance, sex is seen as an evolutionary and developmental process. It opens up a world in which materials and multispecies bodies infiltrate each other, giving and receiving pleasure. The world is thoroughly polluted, but possible, queer and trans: full of new pleasures and sexualities.
A zine publication featuring an interview with Teo Ala-Ruona and contributions by TWAH workshop participants will be available on-site and online. The print version will be produced as a limited edition fundraiser, and it will be available for purchase for $10.
This project is supported by Frame Contemporary Art Finland, the Finnish Cultural Foundation and Poets & Writers.
EVENTS
WORKSHOP
TWAH (=These Worlds Are Here) Writing Workshop
July 4-7, 10am-3pm, $5-$50 (Sliding Scale)
NAVEL
1611 S Hope St
Los Angeles, CA 90015
SIGN UP
TWAH (=These Worlds Are Here) Exhibition
July 13-August 2
Various Locations
Saturday July 13, 7-10pm, Free
Opening Party in conjunction with STICKY
STICKY merges artists, projects and small businesses who we feel integrate life, art, function, and application in one beautifully sticky practice. Participants: Zizia, Hikawa Studio, The Fulcrum Press, EVERYBODY.WORLD, Machine, Jen Shear
Hikawa & Zizia HQ
4917 York Blvd
Los Angeles, CA 90042
Saturday July 20, 6-9pm, Free
Pop-up in conjunction with Ochi Projects summer exhibition Historicity featuring Rico Gatson, Elizabeth Huey, Jake Kean Mayman, Umar Rashid, Katy Schimert, and Anna Weyant.
Ochi Projects
3301 W Washington Blvd
Los Angeles, CA 90019
Saturday July 27, 9pm-10pm, Free
Toxinosexofuturecummings post show pop-up
Human Resources
410 Cottage Home St
Los Angeles, CA 9001
July 29-August 2, 10am-6pm, Free
One week pop-up during WCCW open hours
Women's Center for Creative Work
2425 Glover Pl
Los Angeles, CA 9003
Performance
Saturday July 27, 8pm-9pm, $10
Toxinosexofuturecummings
Human Resources
410 Cottage Home St
Los Angeles, CA 9001
PRESS
Lara Salmon, "Ana Teo Ala-Ruona at Gas" in Art and Cake, July 30, 2019
Steph Kretowicz, "Words Make Worlds: Ana Teo Ala-Ruona on the Somatic Possibilities of Language & What's Lost in Translation Across Contexts" in AQNB, December 10, 2019
Mentions in For Your Art and 5 Every Day